The Biggest
Sales Hack
Personalized Videos + CRM
Humanize Prospect Engagement with Personalized Videos
Start Your Free Trial
loved by Sales Teams
Trusted by Over 5000+ Businesses Around the World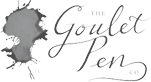 Cut Through the Clutter
Sell More with Video for Sales Teams
Enhance Sales through Personalized Video Selling
Cut Through the Clutter
Sell More with Video for Sales Teams
Enhance Sales through Personalized Video Selling
Increase
Response Rates By
300%
Delight Prospects with Video Emails
Personalized Video Emails
Cut Through the Clutter with Video Emails
Personalized Video Sales Pages
Personalized Sales Pages to WOW your Prospects
Reimagine Your Sales Potential with Personalized Sales Pages
Video Tool Integrations
Connect Hippo Video with your Favorite Sales Tools
Integrate with one click and Engage Faster
Reach out effectively with video emails.
Power your sales with video.
Move prospects faster through the funnel with video.
Maximise sales opportunities with video.
Follow up every move of prospect with video.
Increase your open rates with video emails.
Educate and convert leads through video.
FREQUENTLY ASKED QUESTIONS
Videos selling can be a great sales hack in every step of your sales journey. In cold outreach, personalized video emails can skyrocket your outreach response rates. As the prospect moves ahead in the buying process, videos with personalized sales page can help account executives speed up the sales process and win more deals.
Yes, you can track videos using Hippo Video and gain insights on your viewers. Monitoring video analytics can help sales reps plan better follow-ups.
You can personalize one video and reach out to multiple leads through Hippo Video, at scale. Stats suggest personalization can grow your sales by about 20%.
Yes, you can integrate Hippo Video with CRM applications or your sales tools. Hippo Video is supported on Salesforce, Gmail, Hubspot, Outreach and other popular sales tools. If you do not find your integration, do reach out to us and we'll help you out craft a video selling & prospecting strategy.